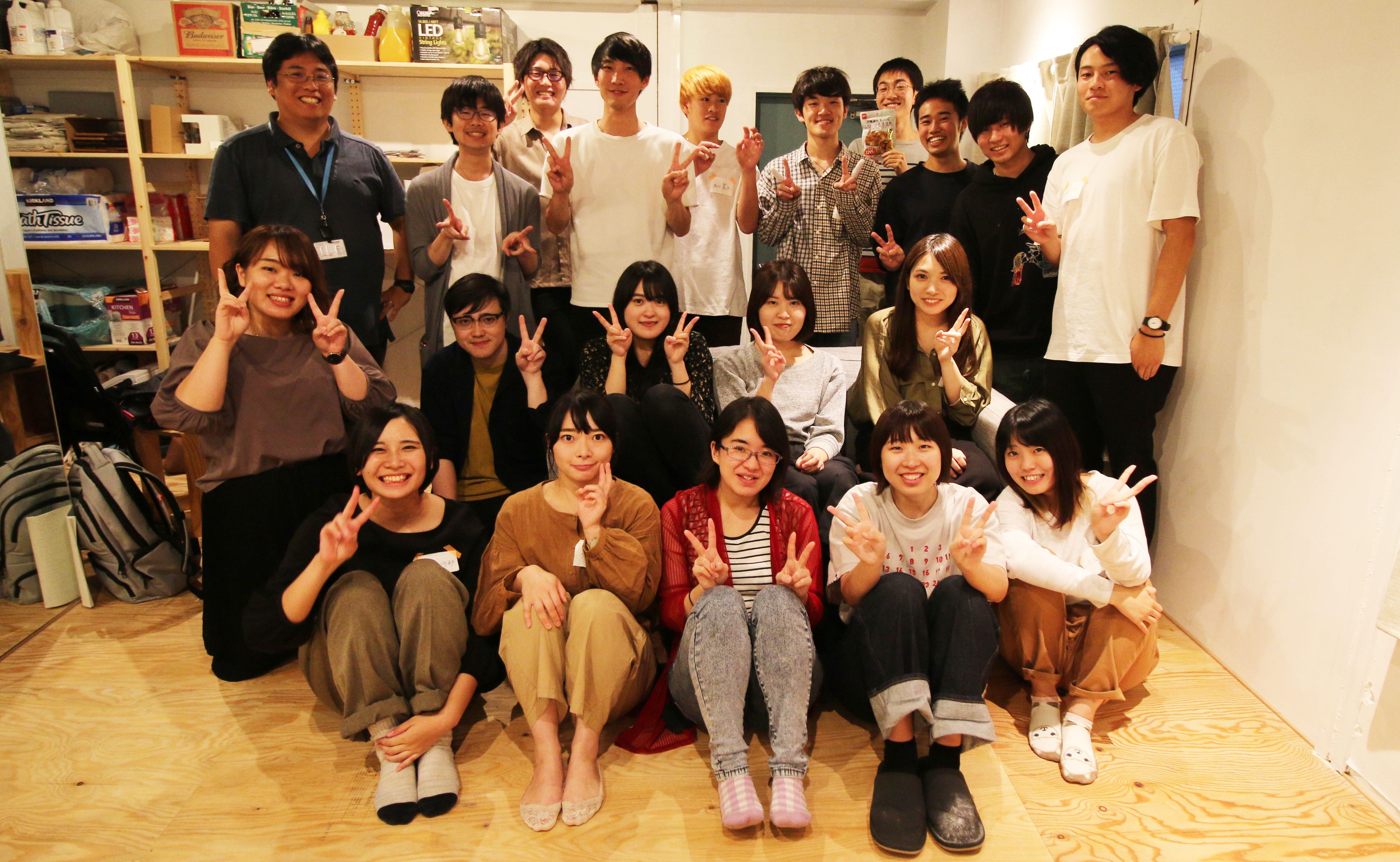 Community Design and Disaster Prevention Planning Lab, NID. 2019
---
Faculty Member
Rui Fukumoto (Department of Architecture and Environmental Design, Nagaoka Institute of Design, Assistant professor)ProfileLab works
---
Lab Students
A fuculty Member21 studentsNumber of the relationships in the lab is 231A graduateNumber of the relationships in all members is 253
---
Other students
Mariko Fujita M1 Landscape design lab.
---
Graduates
March, 2019 Daiki Ogawa (Master) "A Study on the Actual Condition and Formation Factors of Regional Identity for the Fukushimagata Landscape – Focusing on the Changes in the Life style of the Local Residents around Fukushimagata –".(He was "Representative of the graduates" and received "Award for Excellence master's thesis", "Best Research & Presentation Student's Award from Chubu Branch of Japanese Institute of Landscape Architecture" and he got the requirement of "the exemption of scholarship repayment in Japan Student Services Organization".)
March, 2019 Ryosuke Ohshima (学部) "Design of flood risk Information for behavior of younger generation in disasters".
---
Other Graduates
March, 2018 Keima Sato (Master) Architecture design lab. ★Award for Excellence master's thesis
---
Project Researchers
Ayumi Oka Social Worker
Kakeru Nakajima Buautician
Satoru Sakurai Duchenne muscular dystrophy
---
Collaborator
LCA Kokusai Elementary School
---
Collaborators on Design Projects
2019
Niigata Paruta
Tsuyoshi Horikawa B4 Community Design
2018
Bousai-trump NID Ver.
Kouya Miura B2 Product Design
Mai Kato B2 Graphical Design
Yukiko Endo B2 Art and Craft
Saya Niina B2 Architecture and Environmental Design
Hibiki Nakamura B2 Graphical Design
---
2017
Fuji-Kawaguchi-ko high school : Bousai-trump Fuji-Hokuroku edition
Nami Miura
Tatsumi Wako
Jun Horiuchi
Saki Ichikawa
---
Aoyama Gakuin University : Japanese Geography Ⅳ
---
2016
Aoyama Gakuin University : Japanese Geography Ⅳ
Piraya Wannakij 作品
Panchita Siripanatakon
Genki Arita
Weewika Witchutraiphop
Suzuha Takagi
Kei Ogose
Hiroki Ogawa
---